As a busy mom alway on the move, I've learned the valuable lesson that little life hacks can make life so much easier! From "My keys…has anyone seen my keys?!" …to just needing a little pair of scissors while we're out-and-about. Read on to learn about some GENIUS and (mostly) inexpensive ways to simplify your beautifully crazy mom life!
I had no ideas these existed until my husband got me one as a gift. I believe I had asked for a Swiss Army Knife, because I wanted things like scissors and tweezers readily available for the many times I need them in life. My sweet hubby actually did one better and got an awesome and convenient card that fits right into my small wallet! I'm serious…this tiny card is LOADED with convenience!
My card includes the following:
Compact Scissors
Ball Point Pen
Ruler
Letter Opener
Tweezers
Nail File
Screw Driver
Tooth pick
I'm surprised by how many times I've found a need for the ruler…and not at all surprised by the number of times I've reached for the scissors, ball point pen and tweezers.
Click here to view on Amazon. *Affiliate link*
How much convenience can one fit on a keychain? Answer: A lot.
Mom brain is REAL. And I've used this handy little device more times than I'd like to admit. Not to mention that, with a busy one-year-old on the move in my house things can, and do, end up anywhere and everywhere. Another genius gift from my hubby. This has been great in the day-to-day. So far I have one for my keys, but will soon be investing in the tough-to-track-down items like our remote controls….and I love the idea of using one for my wallet as well.
These are definitely the priciest item on the list, but have been worth their weight in gold. I'm a long-time fan of the Bluetooth headset because of its hands-free nature. It's never been a technology that has suited me just right though. I've had to replace more than I'd like to admit because they were all so small and awkward, without a good storage solution…until now!
Enter: Apple AirPods. Not only a great wireless headset for my phone, but also the best wireless headphone option I've ever used for music as well. Then, Apple went and made all of my dreams come true by offering a REAL storage solution. And not just any storage solution, but one that actually CHARGES my little AirPods while their in there. I'm going to have to say, Apple thought of pretty much everything here. I bought a handy little waterproof travel case that allows me to take them everywhere with me. You can read about that below. As for the AirPods, it's been $159 well spent.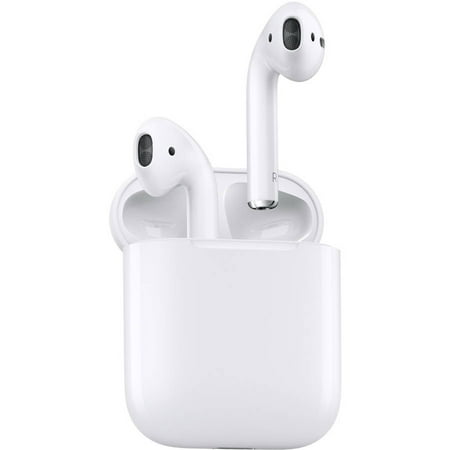 My carabiner clip actually came with the travel case for my AirPods. It has been such a handy little tool in daily life. When my hands are full (99% of the time) I use this hook to attach my keys to my belt loop or purse. When I get to my car, I am able to hang them on the headrest hooks in my car. My key finder has gotten a little less use since I started using the carabiner clip, because I'm able to be more intentional about where I place my keys, versus just throwing them anywhere in the car.
to view on Amazon. *Affiliate link.*
Keeping a car clean when it's filled with tiny, messy human beings is no small task. I've found that one thing on the floor leads to about 40. Even a diaper bag or purse. So, I avoid it at all costs. I set out to find a solution to my problem, and Amazon did NOT disappoint.
For less than $15, I received four head rest hooks that allow me to conveniently store diaper bags, groceries, purses, etc.—keeping the floor of my minivan completely clear of clutter. It even comes with an attachment for large water bottle!
Another thing I love about these particular hooks, is that there is some "give" to them with the materials that were used. They hang with a nylon type of material, like a strap, verses rigid plastic. Kids can be crazy, even in the car. I like how these will move easily if a kid is bouncing around in the car as everyone is getting buckled in, verses the rigid, all plastic hooks that may stick out just a little too far and cause some damage.
Conclusion:
And there you have it! Five sanity-savers that have changed my day-to-day for the better! I also love that, with the exception of the AirPods, these all come in at a pretty low price…making them the perfect mini-splurge or a great gift to ask for as well. Have other tips that help save your sanity in the crazy day-to-day?! Comment below and let me know!